introducing the first ever fully furnished second home in chattogram
The Galleria is a vibrant property with options for everyone and planned to be the most happening destination in Chattogram. The nature of the property is kind of a next generation breed, thoughtfully planned to make it functionally perfect in all aspect and strategically located at the Foy's Lake approach Road, Khulshi, one of the best and prospective vicinity of the Port City Chattogram.
The Galleria is strategically located at the Foy's Lake approach Road, Khulshi, one of the best and prospective vicinity in the Port City Chattogram.
The Property is standing strong at the city Center closer to business districts with future growth projection, have well connection with the entire city, near to the public facilities such as Hospitals and Universities, popular tourist spot with Lakes, Hills and Forests. The Economic Zones, Port, Bay terminal, Tunnel, International Stadiums and Airport are in reachable distances.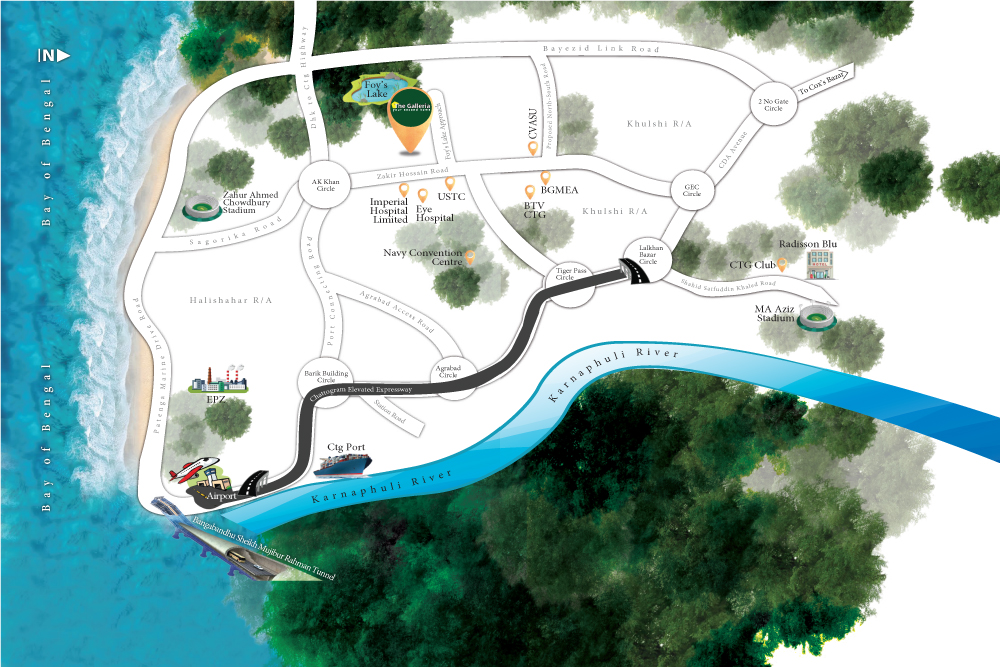 Foy's Lake

Adjacent

Imperial Hospital

0.4 km

Eye Hospital

0.3 km

USTC

Adjacent

BTV-CTG

0.3 km

Z.A.C Cricket Stadium

3.2 km

BGMEA Bhaban

1 km

Indian Visa Center

1.2 km

Dampara Bus Terminal

2.6 km

Airport

22 km

Railway Station

4.6 km

GEC Circle

2.5 km

Agrabad Commercial Area

6 km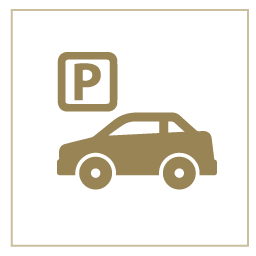 Parking

Passenger Lift

Designated Service Lift

Integrated Solar Power System

Fire Safety

Integrated Security System

Prayer space

Full Power Backup

Central WiFi Connection
You choose a home that makes you fall in love with your life, day after day.
Concept
A second home is a property apart from a family's primary residence, ideally a studio, apartment which can be used as an occasional residence or a working home with convenience and amenities which may also be used for investment purposes to yield secured rental returns.
Social & Business Networking Advantages
The commercial character of The Galleria shall enable one with a community of same investment perspective, social connection and shall create opportunity to expend long-term networking with other owners to form a social fabric. 
Potentiality for Equity Appreciation
The Galleria has a great potentiality to achieve Equity appreciation. The Studios and Suites, worldwide, are efficient choice to gain price appreciation, for their commercial nature as well as can be inherited by family members, with a powerful motivation of regular rural rental return projection.
Workplace convenience at The Galleria
Fully equipped Business Centre shall create convenience for working Travelers, holding Business meetings away from office in the Tech-enabled property shall create good co-working environment. Apart from the amenities conducting office paperwork with views of the bay, break for a swim in the infinity swimming pool, returning e-mails from the balconies overlooking the cityscape, sea, green and lake shall surely bring ease at stressful work life.

Typical Floor Plan
Cityscape
Seawind
LakeBreeze